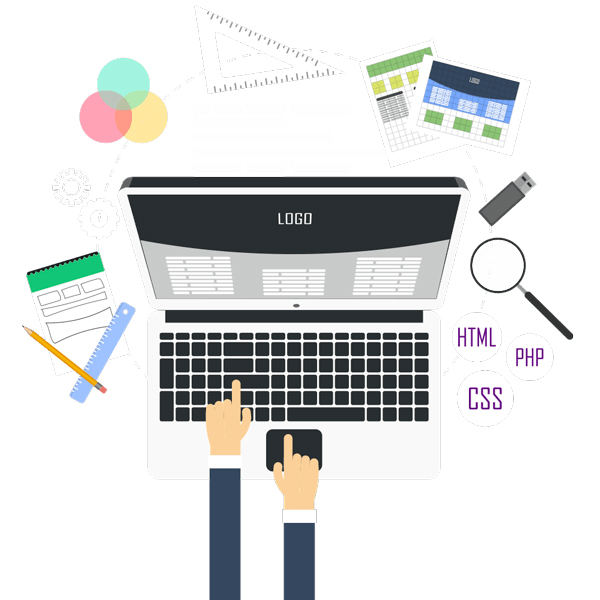 Website Desiging Company in Delhi
Since our inception, we have been providing our customers with creative, innovative, and SEO-friendly website designing services in Delhi according to the business field that your company specializes in. As a reliable website designing company in Delhi, we provide our customers with personalized website designs to suit their business or profession. Our easy to use websites are known for their user-friendliness and innovative designs that best suits your business needs. Our website designs are known for creating visual impact of the business the company is into.
The Best Solutions for Our Clients
Veracious Creators is well-known and reputed website designing company in Delhi that provides a wide range of website designs for small scale businesses and as well as large business enterprises in Delhi. We use latest technologies and result-driven designing strategies for creating user engaging business website for your company. Our website designs can helps you enhance your customer reach with right kind of marketing strategies. To establish a strong online presence your business that will pave your path toward success, you can hire website designing services from our digital marketing agency in Delhi. Our team of experienced and well-trained website designers hold expertise in building a unique and creative website that converts visitors into customers. Our website designing services helps businesses to convey their business message clearly and with an impact. Our website designs are clean and easy to use for easy editing and handling of content. For ensuring seamless, viewing experience across desktops, mobiles and tablets, all our website designs are carefully developed and designed as mobile responsive.
We are Exclusive
Solution Agency
Build a distinct website and signficantly increase your business potential online by hiring our website designing services in Delhi to get user-friendly, mobile responsive websites that are precisely tailored to your business or professional requirement. Get in touch with our panels of website designing experts, if you need a website that converts leads into customers.